We are committed to product planning, development and sales of "sweets that have health benefits" in Toyama city, Toyama prefecture in Japan.
Mission
Supporting people's health in the 100-year life
Vision
We bring delicious food products to you.
We develop food products that cherish your health.
We are committed to creating products from the best selected ingredients.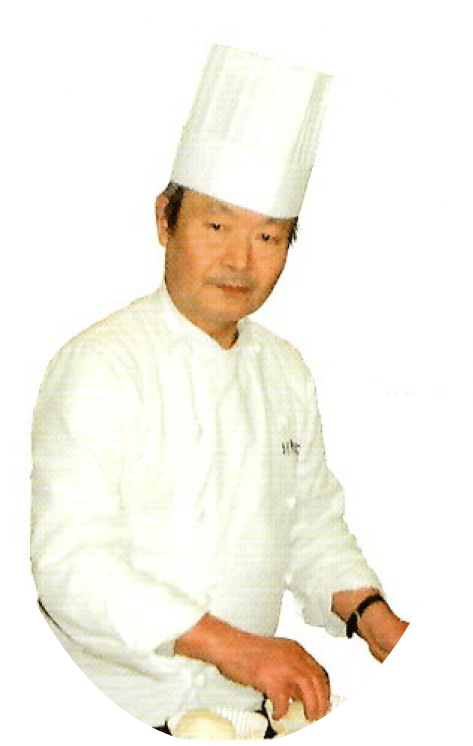 Chef's profile
Our gluten-free cookies were created by Yukio Nishio. He opened his first patisserie Mocha Yogashiten (cake shop) in his 20s after training in Shibuya Nishimura Fruits & Parlor. He served as director in Toyama Confectionery Association in his 30s, and later held various senior positions in the Association such as executive director and president. When he was 43 years old, he obtained the 1st grade ginoshi (certified technician) of western confectionery making, a national qualification given to those who have professional skill in the field. In 2001, he was awarded the Medal with Yellow Ribbon which was given to individuals who have dedicated their lives to their occupations, which gave him a national profile as an exceptional pastry chef.
On the other hand, Mr. Nishio devoted himself to the study of okara, the soybean pulp leftover from making soy milk and tofu, after being asked how okara can be used to make bread and sweets around 1990. Through the research, he realized utilizing okara would also lead to solving environmental issues, which made him immersed into it even more. Not satisfied with okara product development, the pastry chef embarked upon the development of an okara paste making machine, which led him to the situation in which he had to give up three of his company's own buildings.
As a result of the great commitment, he received a series of awards with okara-related products such as the MAFF (Ministry of Agriculture, Forestry and Fisheries) Director-General Award at the National Food Fair, the Chairman Award at the National Confectionary Exposition and the Kitanippon Shimbun President Award of Japan Institute of Invention and Innovation.
We asked Mr. Nishio to create an original gluten-free cookies for us. After 10 months of co-development, "the cookies good for your body" were born. They do not contain 7 major allergens specified by Japanese law: shrimp, crab, wheat, buckwheat, eggs, dairy products, and peanuts. Everyone who has experienced food product development of okara gets amazed after one bite! Both Mr. Nishio's extensive experience and sophisticated skill gave birth to our delicious okara cookies.